Just In Time For Christmas!
142 Mimico 'Determination' Squadron Rings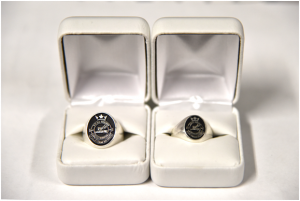 "Large" (School) Rings – $185.00, includes taxes
"Small" (Signet) Rings – $125.00, includes taxes
Please complete the SQN Ring Order Form to order including your payment. Cheques must be made payable to 142 Royal Canadian Air Cadets.
If you need your finger size measured please see the CO or AdminO.
Order will be placed by 21 December 2017.